Winter Warmer Concert 2017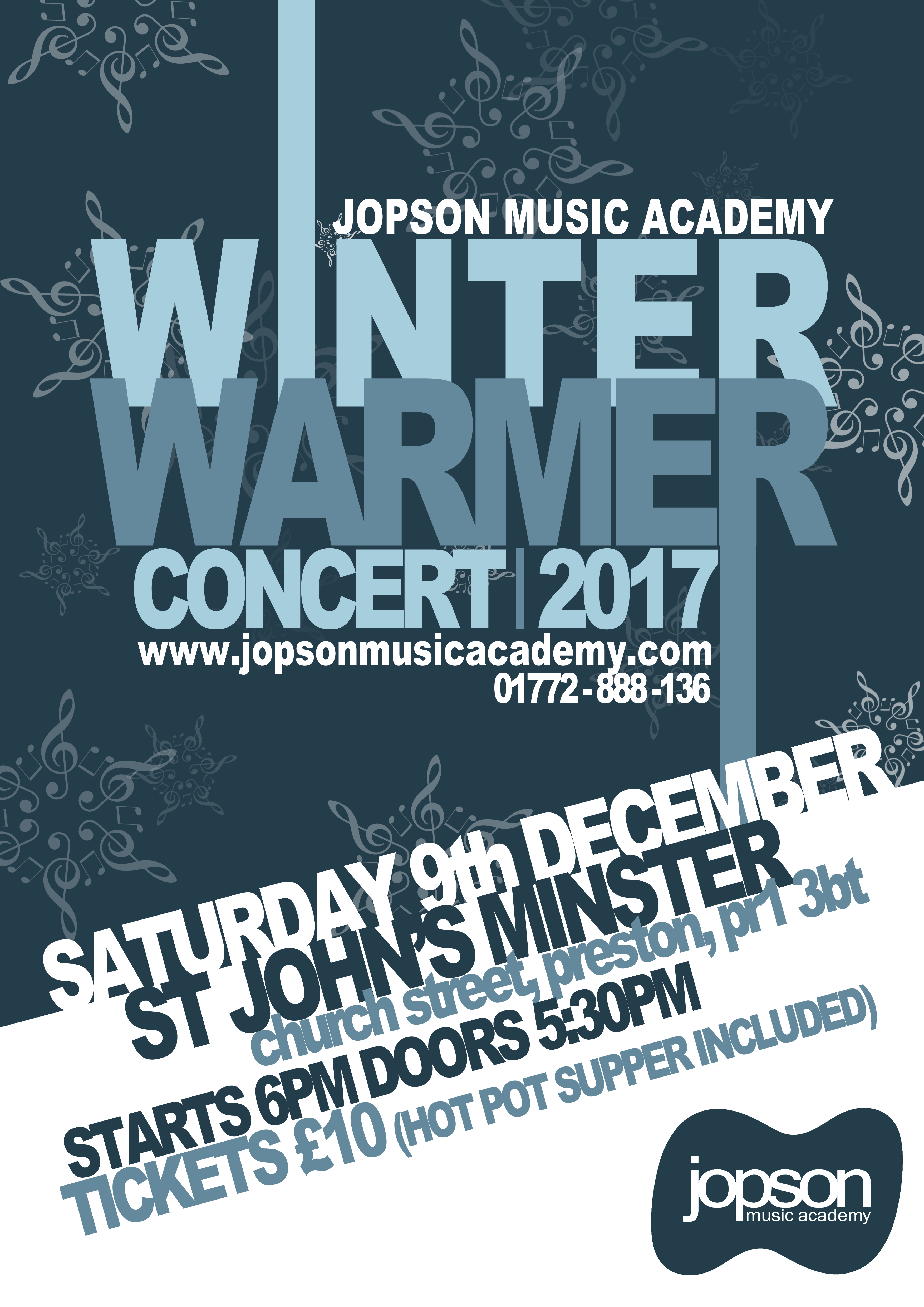 Another fantastic night to celebrate the end of an absolutely amazing year, the Winter Warmer 2018 concert was another wonderful successful. As ever we were so delighted to host a night celebrating the hard work all our pupils have been putting in this year, culminating in a night of brilliant performances.
This year we held our Winter Warmer concert at Preston's Minster, cosily lit, and accompanied by a delicious interval supper, it really was a warming winter showcase. It was gratifying to see pupils how far the pupils have developed and honed their musicianship and performance skills, who have been attending the academy for year, and have performed in many a concert, as well as seeing new pupils/performers take to the stage for the first time with confident and heartwarming performances. All were cheered on by our ever supportive audience, each performer being encouraged and celebrated by all that attended.
We are so proud of all the pupils at JMA, the work and effort they put into their learning and performances is truly inspiring, we are very much looking forward to the start of 2018 and what the year ahead will have in store for the Academy and all our amazing musicians!
To see more videos and pictures of the performances from the night please visit our FACEBOOK page to check them out.