Winter Warmer Concert 2020!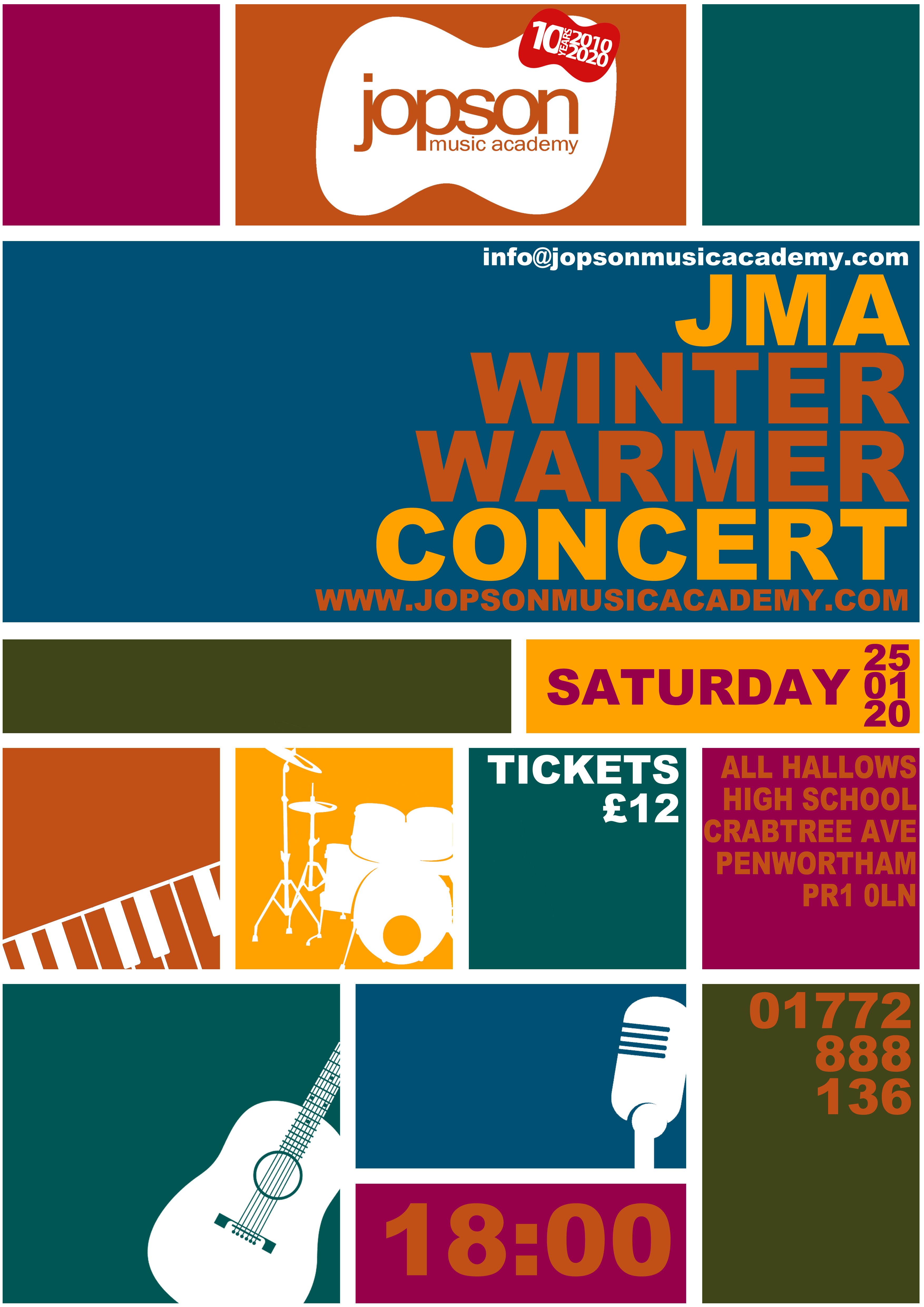 To kick off our year of celebrations we are starting the year with the annual JMA Winter Warmer Concert. On Saturday 25th February at All Hallows High School we will be holding this years first 10th birthday event, an evening filled with fantastic performances from our JMA pupils.
Tickets cost £12, this includes food, beverages will not be available so please do bring your own, and bring those thinking caps for this years quiz!