Summer RockSchool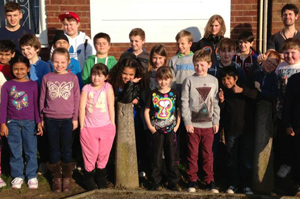 TWO DAY SUMMER ROCK SCHOOL – THURSDAY 25, FRIDAY 26 JULY
The Jopson Music Academy SUMMER ROCK SCHOOL encourages pupils to play together in informal bands and put into practice all the technique learnt in the course of their individual instrument lessons.
Day 1 Move between instruments, gaining an appreciation of all instruments – guitar, drums, bass, voice and piano. Pupils will learn to play a number of songs; learn to play as part of a band; learn to listen to each other bringing together a piece of music.
Day 2 Jopson Music Academy is pleased to announce its collaboration with professional music producer Stuart Gornall who will guide Summer Rock School-ers as they spend the day recording solo performances and a group piece of music. Each pupil will take home a CD copy of their achievements, along with their Summer Rock School Completers Certificate.
We have been running these events for over five years and they always prove to be extremely popular. Places are limited so to avoid disappointment please book early.
Each day of the SUMMER ROCK SCHOOL will run from 9.30am to 4.00pm. The cost for the two days is £50. Participants need to bring along:
Packed lunch
Guitarists need their guitars
Drummers need their sticks (if they do not own a pair of sticks these can be purchased from Jopson Music Academy for £10)
Loads of enthusiasm!
Any queries, please do not hesitate to contact me either by the contact form on the website or by phone 01772 888136