Summer Concert 2017: JMA at the Movies!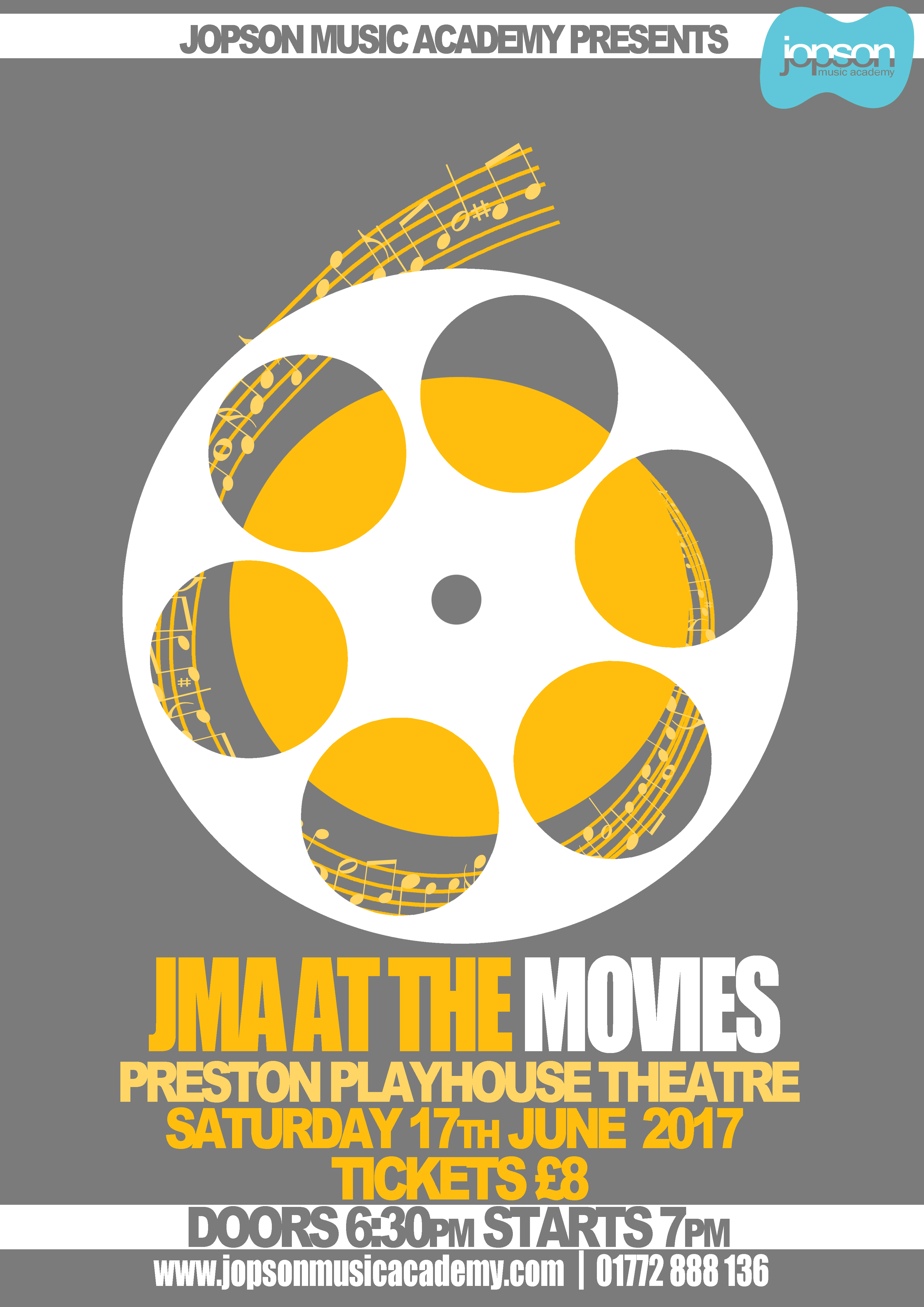 Saturday 17th June 2017 Playhouse Theatre, Preston, will see our annual Summer concert, and this year we've got a theme! Yes we have indeed, the talented JMA pupils will be whisking you off to the movies, with their fantastic workings on some great classics and moving movie moments.
Tickets are available from our academy priced at £8 per person. Doors 6:30pm, show starts 7pm.