JOE CLEGG Drum Masterclass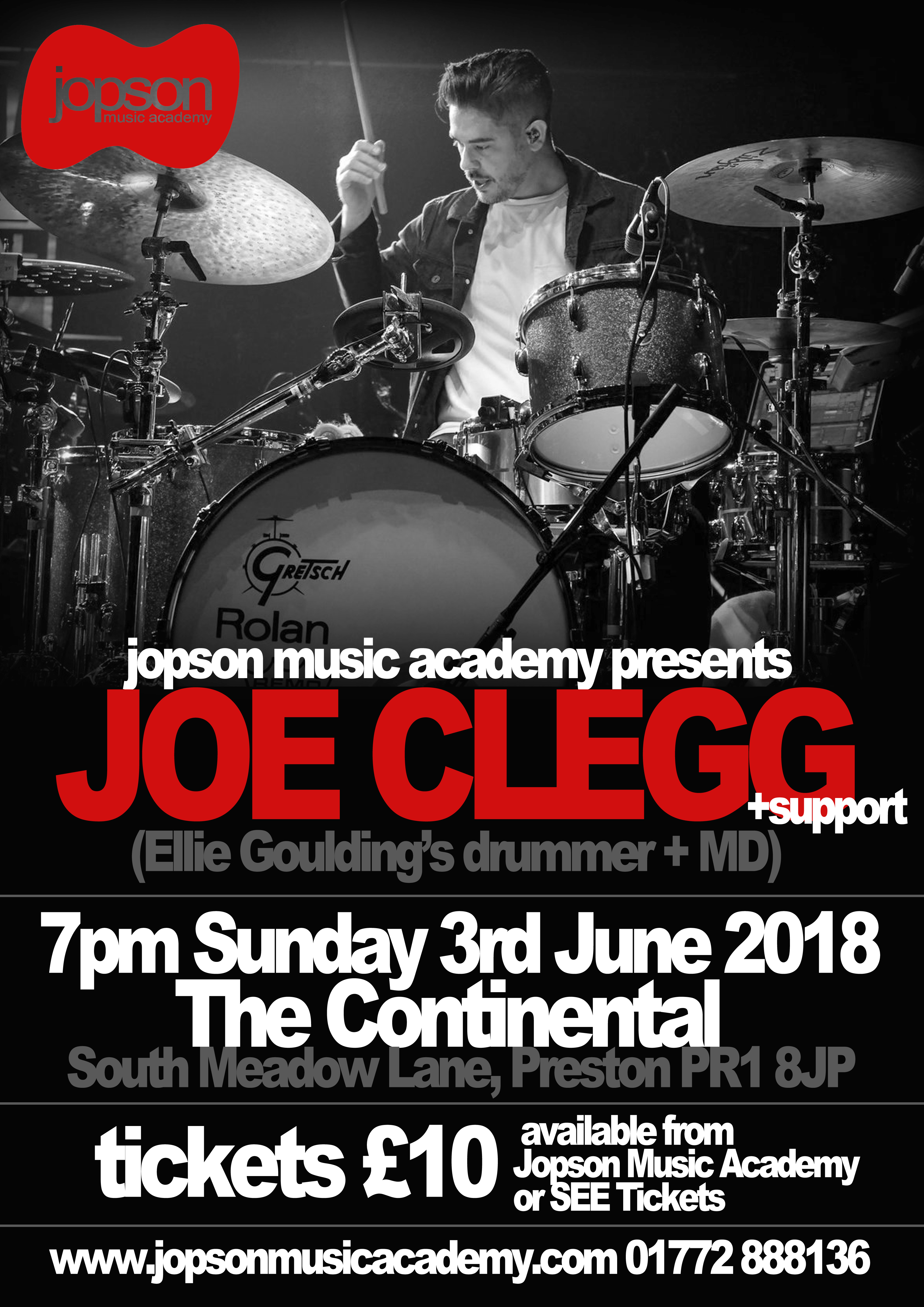 We are thrilled to welcome Joe Clegg, the drummer for Ellie Goulding to Preston on the 3rd of June.
It's a little while since our last drum event and we are super excited about this booking! Tickets are on sale now and cost just £10. Space at The Continental is limited and we are expecting tickets to fly out. Get in touch on here, at info@jopsonmusicacademy.com or 01772 888136 for more info. Tickets are also on sale from seetickets.
https://www.seetickets.com/event/joe-clegg/the-continental/1220950
This show will be a great opportunity for drummers of all abilities.
More about Joe;
Born in Lancashire, Joe has been the Music Director and drummer for artist, Ellie Goulding, since 2009. He is responsible for all aspects of Ellie's live shows including arrangements, track edit/mix and playback, TV edits, and session musicians. Some of Joe's TV highlights include: Saturday Night Live, The Late Show with David Letterman, Later with Jools Holland and Jimmy Kimmel Live.
Joe performs in association with Roland, Gretsch, Zildjian and Remo.