Adam Darwen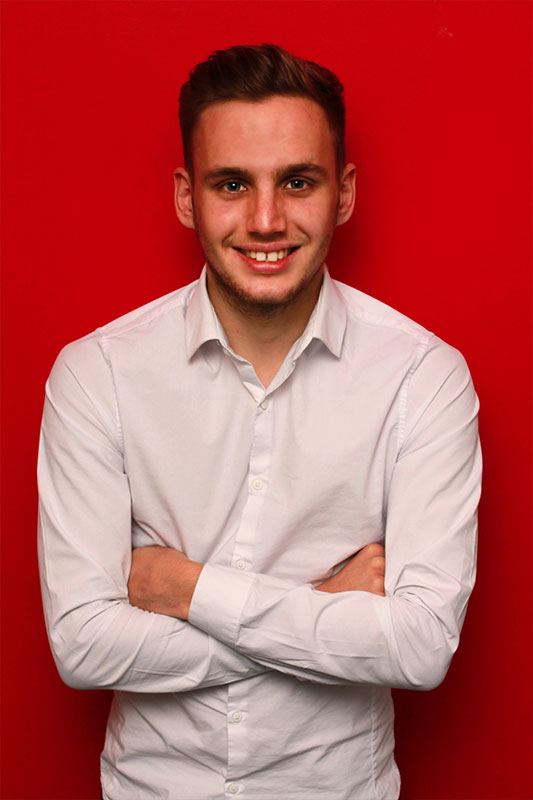 Preston born Adam started playing the drums from the age of 12 and got his first taste of playing amongst other musicians while performing in his secondary schools Jazz band. Adams musical education continued onto college where he studied Music Practice and Technology, and became an Apple Certified Pro in the Audio Production software 'LOGIC'. Adam has a great passion for playing and performing in a group, born from that first taster in his school Jazz band, and at the age of 15 he joined local Preston band 'The Carletons'; it was in this band Adam really came into his own as a drummer and performer, not only being the drummer for the band but also backing vocalist.
Since then, Adams drumming career to date has given great coverage on the radio, with plays on Annie Mac and Nick Grimshaw's shows, live Radio 1 interviews, signings with a London independent record label, UK tours, XFM's band of the week, live performance on SKY Sports, recording sessions with Alan Smyth (Arctic Monkeys) and live BBC Introducing performances. Adam has performed along side artists such as 'The 1975', 'Catfish and the Bottlemen', 'The Strypes', 'Cast', 'Buzzcocks', 'The Subways', 'Twisted Wheel', 'The Damned', 'Billy Bragg', to name a few.
Adam has sessions with the likes of Steve White under his belt and has opened for Craig Blundell (Steven Wilson) on part of his drum clinic tour . Adams passion for music and playing the drums is translated into his passion for teaching, he enjoys all aspects of teaching and the great variation that comes with it and is a valued member of the Jopson Music Academy teaching team.